deWaard, Andrew and R. Colin Tait. The Cinema of Steven Soderbergh: indie sex, corporate lies and digital videotape. New York: Wallflower Press/Columbia University Press. 2013. CUP | Amazon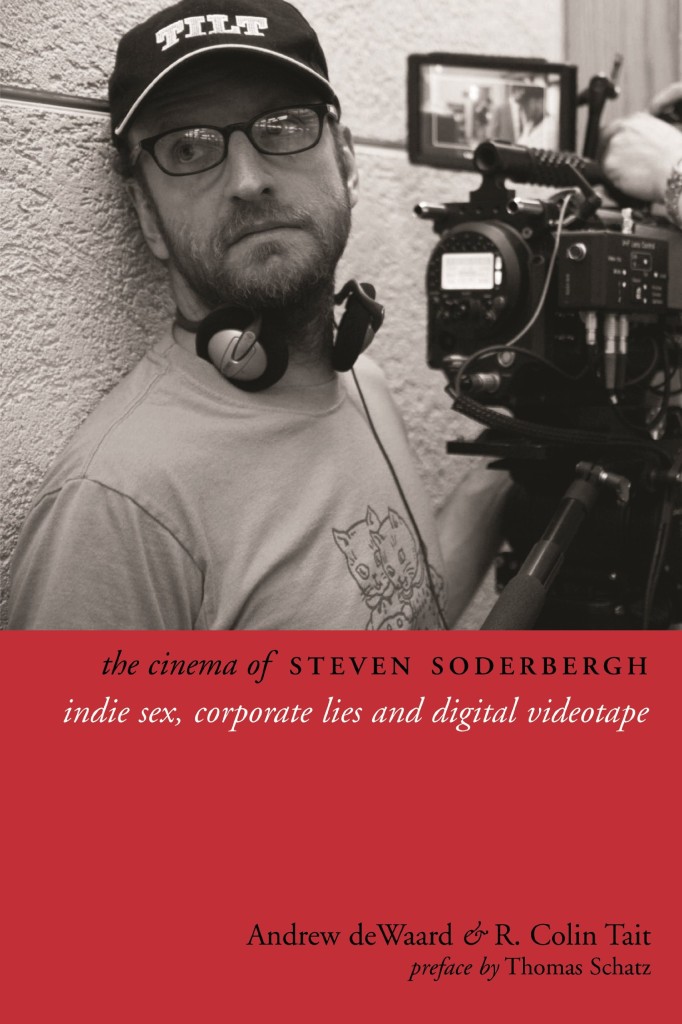 Abstract: The industry's only director-cinematographer-screenwriter-producer-actor-editor, Steven Soderbergh is contemporary Hollywood's most innovative and prolific filmmaker. A Palme d'or and Academy Award-winner, Soderbergh has directed nearly thirty films, including political provocations, digital experiments, esoteric documentaries, global blockbusters, and a series of atypical genre films. This volume considers its slippery subject from several perspectives, analyzing Soderbergh as an expressive auteur of art cinema and genre fare, as a politically-motivated guerrilla filmmaker, and as a Hollywood insider. Combining a detective's approach to investigating the truth with a criminal's alternative value system, Soderbergh's films tackle social justice in a corporate world, embodying dozens of cinematic trends and forms advanced in the past twenty-five years. His career demonstrates the richness of contemporary American cinema, and this study gives his complex oeuvre the in-depth analysis it deserves.
An excellent analysis of the diverse range of work of one of the most fascinating contemporary filmmakers and the broader industrial and social contexts in which this is situated. Highly recommended.
— Geoff King, Brunel University
A complex reading of an iconoclastic auteur that is both sophisticated and accessible. This compelling portrait is also a fascinating take on the history of American cinema from the late 1980s to the present.
— Alisa Perren, Georgia State University