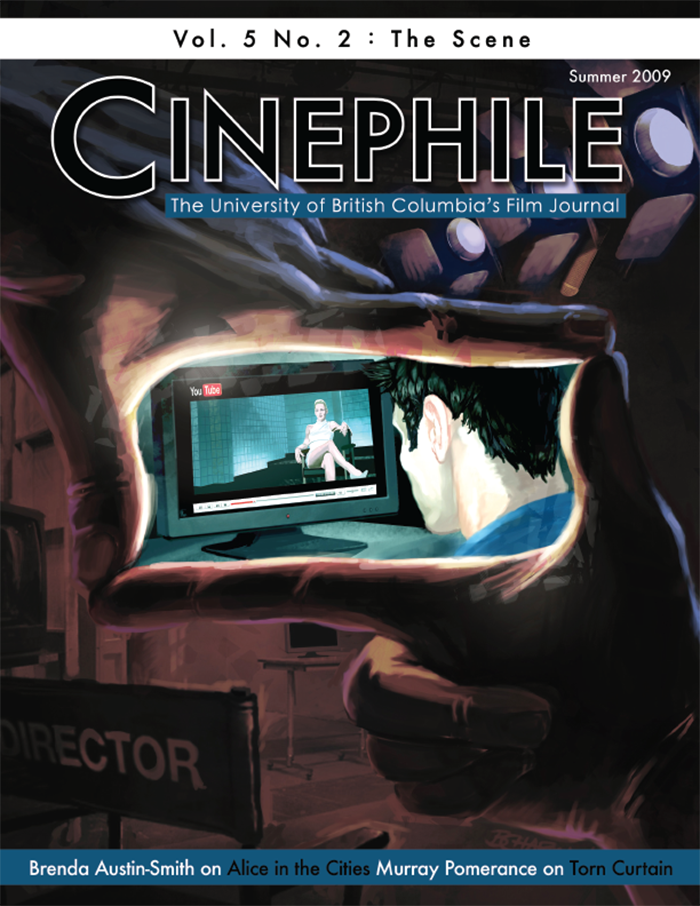 Cinephile Vol. 5, No. 2: The Scene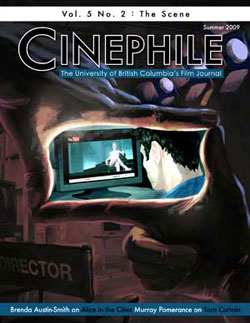 The latest issue of our film journal, Cinephile, is out now — the theme is 'The Scene'.
There are certain scenes which have the power to enthral, provoke, and delight—our cover captures one such titillating tableau. But what gives such a scene the ability to stand apart, to take on a life of its own? What is it about Robert De Niro's "Are you talking to me?" scene that has such lasting cultural resonance? How does Gene Kelly dancing in the rain embody an entire ethos of escapism?

Continue reading the Editor's Note
Each essay in this issue focuses on a single scene, and an embedded video clip of the scene under analysis is included.  Brenda Austin-Smith looks at Alice in the Cities, Murray Pomerance considers Hitchcock's Torn Curtain, and Elena del Río includes her own short film in the Forward to the issue: What a Scene Can Do,  Other essays look at the Snuff Coda, Eastern Promises, That 70s Sequence, the Post-Mortem Western, and Joy Division and the Televised Performance Scene.
I was the web and layout editor once again, as well as a member of the editorial board.