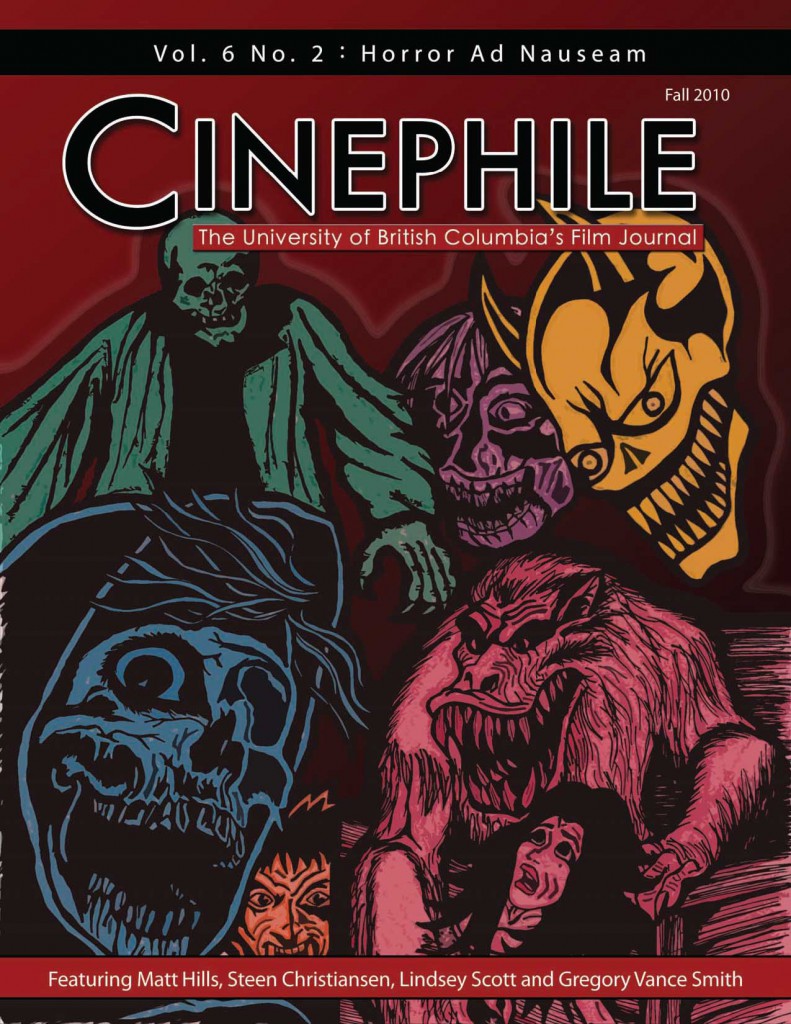 Cinephile Vol. 6, No. 2: Horror Ad Nauseam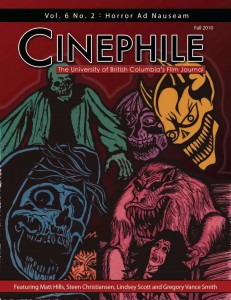 The latest issue of UBC's film journal, Cinephile, is out now:
Horror cinema has always held a strange place in the mainstream. On one hand, it is reviled by the moral majority and seen as a tool for corrupting impressionable youth, and on the other, it is a source of ritual enjoyment bound up in nostalgic memories of drive-in theatres and Saturday night viewings with friends. Perhaps it is this dichotomy that makes horror films such a guilty pleasure for so many of us; despite their often misogynistic and gruesome elements, they're just so damn enjoyable on the most basic of levels. This issue of Cinephile explores the ways that more recent horror films have attempted to break free of established conventions and mirrored elements of their own cultural surroundings, and attempts to explain some of the shifts these films have taken in modernizing and localizing horror's tropes.

– Editor's Note
I am happy to say I was barely involved with this issue — apart from advising — as my tenure at Cinephile is sadly coming to an end.
Check it out at cinephile.ca