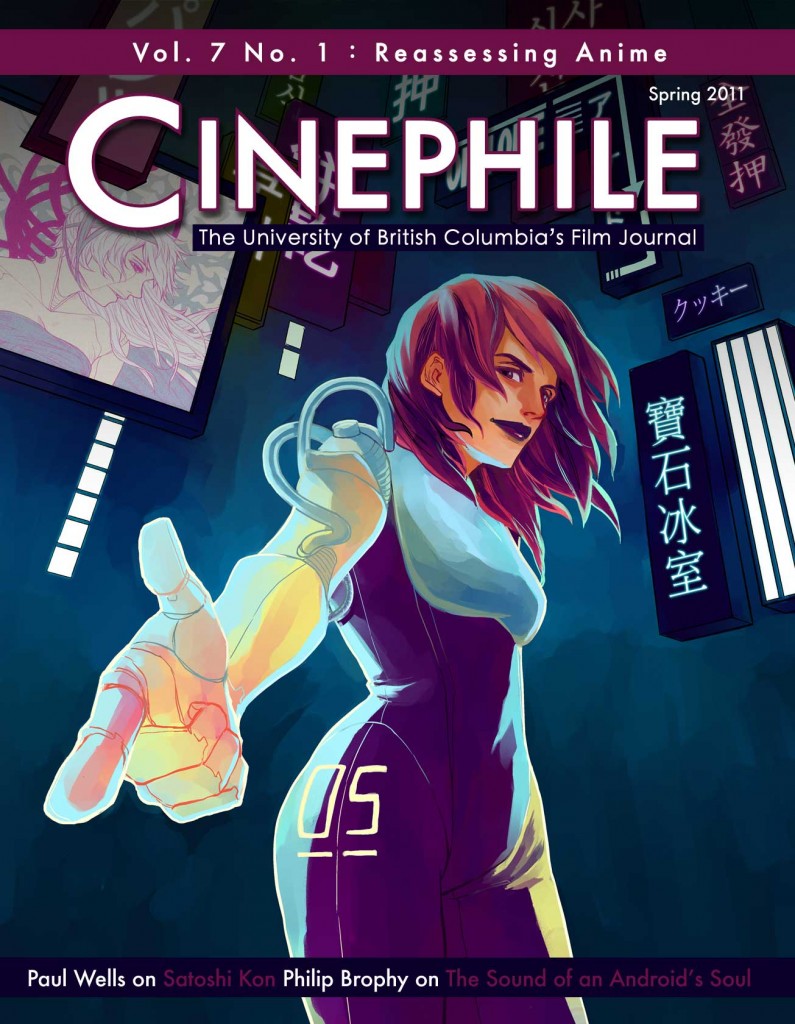 Cinephile Vol. 7, No. 1: Reassessing Anime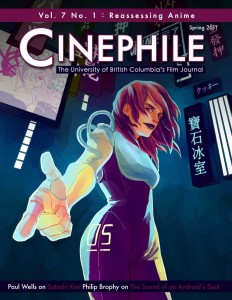 The latest issue of UBC's film journal, Cinephile, is out now:
Anime is a visual enigma. Its otherworldly allure and burgeoning popularity across the globe highlights its unique ability to be more than just another type of animation. Originally a novelty export from post-war Japan, anime has now become a subtle yet important part of Western popular culture. Furthermore, it remains a key area of audience and fan research that crosses all generations – children, teenagers, and adults. From Osamu Tezuka to Hayao Miyazaki, Akira (Katsuhiro Ôtomo, 1988) to Ghost in the Shell (Mamoru Oshii, 1995), anime's extraordinary characters and oneiric content still enable it to be regarded as one of the most awe-inspiring visual spectacles going into and during the twenty-first century…

– Editor's Note
For this issue I was a member of the editorial board, and helped with the web and layout editing, but this was officially my last issue of Cinephile with which I was involved, marking an end to 5 years, 7 issues, and countless hours helping shape Cinephile into the feisty little journal it is today. A whole new cohort of graduate students has enthusiastically taken the journal into their very capable hands, and I couldn't be more proud of the journal.
Check it out at cinephile.ca