The Cultural Capital Project
2008 – ongoing
"The Cultural Capital Project: Radical Monetization of the Music Industry" is a UCIRA-funded collaborative research project that explores the historical antecedents, theoretical trajectories, legal ramifications and technical components involved in the creation of a non-profit patronage system and social network uniting musical artists and fans. The system will harvest user-generated data of listening and sharing habits, and then use an algorithm to allocate equitable compensation via distributed micropayment. Incorporating the multitude of individuals who propel the cultural industries with their creative labour, the Cultural Capital project aims to establish a 'radical monetization' of the music industry based on equity, connectivity and sharing.
More information: project description, publication, and cultcap.org.
ClipNotes
2012 – ongoing
ClipNotes is a software program that uses XML mark-up of film to facilitate quick segmentation, annotation and presentation of film clips. ClipNotes aims to collapse the research and presentation divide in film analysis by bridging the two: the user's textual research and analysis is also the development of their presentation. A public, user-submitted repository for these XML files is available at clipnotes.org, which will allow for widespread sharing of textual analysis and should provide an invaluable teaching resource. In addition, the database will eventually provide unique research opportunities, in the form of data-processing and pattern recgonition of annotations and descriptions.
More information: project description and clipnotes.org
The Cinema of Steven Soderbergh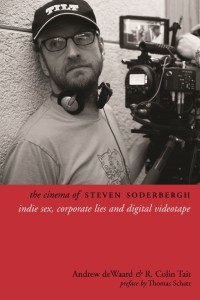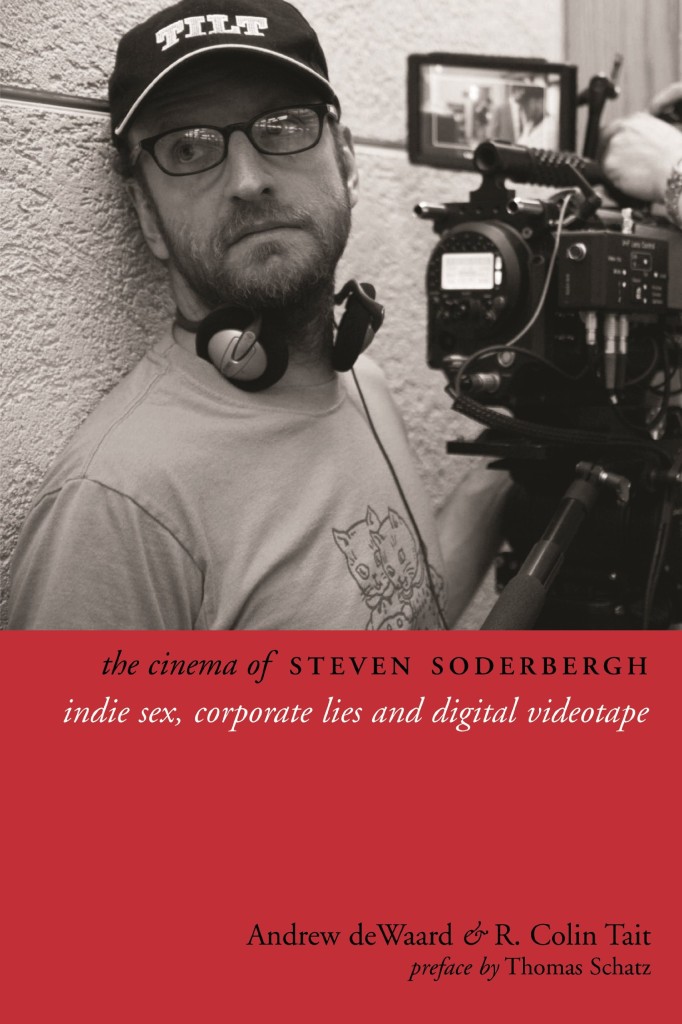 2008 – 2013
Book Abstract: The industry's only director-cinematographer-screenwriter-producer-actor-editor, Steven Soderbergh is contemporary Hollywood's most innovative and prolific filmmaker. A Palme d'or and Academy Award-winner, Soderbergh has directed nearly thirty films, including political provocations, digital experiments, esoteric documentaries, global blockbusters, and a series of atypical genre films. This volume considers its slippery subject from several perspectives, analyzing Soderbergh as an expressive auteur of art cinema and genre fare, as a politically-motivated guerrilla filmmaker, and as a Hollywood insider. Combining a detective's approach to investigating the truth with a criminal's alternative value system, Soderbergh's films tackle social justice in a corporate world, embodying dozens of cinematic trends and forms advanced in the past twenty-five years. His career demonstrates the richness of contemporary American cinema, and this study gives his complex oeuvre the in-depth analysis it deserves.
Digital components of this project include a comprehensive website at cinemaofstevensoderbergh.com, digital marketing material such as unique blog content and a twitter account (@stevensoderbook), as well as a forthcoming video essay.
Cinephile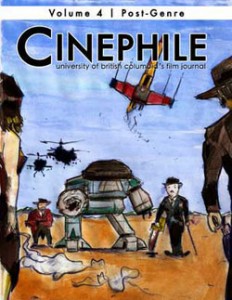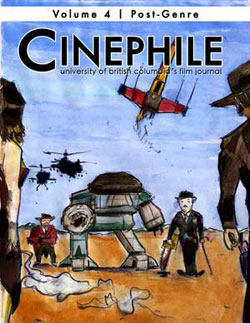 2008 – 2011
Cinephile is the University of British Columbia's peer-reviewed film journal, published annually in print and online with the support of the Centre for Cinema Studies. I worked on seven issues (3, 4, 5.1, 5.2, 6.1, 6.2, and 7.1), including Editor-in-Chief for Vol. 4, "Post-Genre", and all seven as the layout designer, the web designer, and a member of the editorial board. With a small, dedicated team, we transformed the journal from a humble graduate student publication into a rigorously peer-reviewed and respected journal, featuring influential scholars, a full-colour print-run with illustrations and photography by local artists, and a full-featured website with archives and multimedia.
More information: cinephile.ca
Just Kids: Homeless Youth in Canada
Just Kids: Homeless Youth in Canada (2003) is a short documentary comprised of interviews with homeless youth who live on the streets of London, Ontario. The interview subjects open up about the struggles and hardships of living without a home, the omnipresent threat of violence and drugs, and the difficulties associated with maintaining employment and friendships. The documentary competed in multiple festivals, and is still used in Ontario secondary schools and select university courses as teaching material.
Full movie coming soon