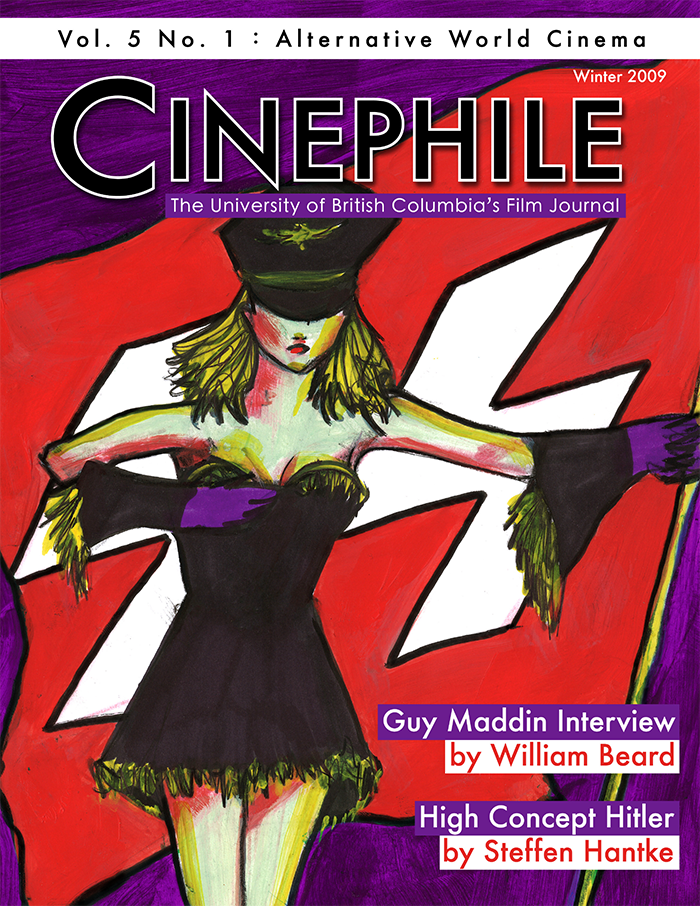 Cinephile Vol. 5, No 1:
Far From Hollywood, Alternative World Cinema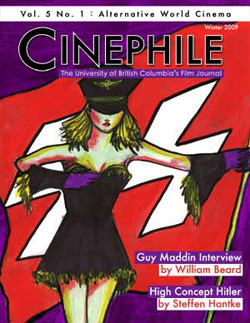 Cinephile has released its latest issue: 'Far From Hollywood' – Alternative World Cinema:
…in this, our 5th anniversary issue, we set out to navigate the murky and uncharted depths of 'alternative cinema'. But carving out an epistemology of this amorphous cinema is no small endeavour-and what do we mean by 'alternative cinema' anyway? On the one hand, it is always evolving, always repositioning itself outside mainstream modes of representation: once the mainstream appropriates elements of alternative style, new configurations naturally spring up in response. At the same time, it has no singular mandate, no fixed ideological underpinnings, and is beholden to no specific national cinema or film movement.

Continue reading the Editor's Note
Steffen Hantke on Hitler as Actor, Jerry White on From Ingushetia to the Finland Station, William Beard's interview with Guy Maddin, and more, including Holocaust Exploitation, Post-Soviet Freakonomics, and Cinematic Prosthesis.
I was the web and layout editor, as well as a member of the editorial board.